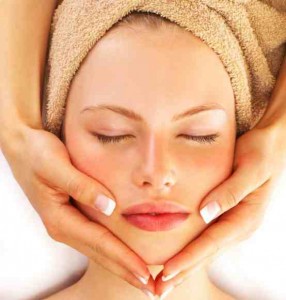 FACIALS BILLINGS MT
At Nail-issimo! Salon and Spa we take pride in keeping up with the latest treatments, technology and techniques that skin care has to offer today; most recently we have added microdermabrasion. We focus on result skin care as we gently ease away the pressures and stresses of the world. We provide a private and relaxing ambiance for all to enjoy.
All our facials are performed by a highly skilled professional with your comfort and relaxation our utmost priority.
Revitalizing Facial
A custom facial designed for men and women with deep-pore cleansing, removal of impurities, and a choice of masque or an exfoliating peel. Relax with a facial massage and finish with moisture protection.
Allow 1 hour
$65
Traditional Spa Facial
Restore the look and feel of healthy radiant skin with deep-pore cleansing, exfoliation, masque and removal of impurities. Melt away into deep relaxation with a scalp, neck and shoulder massage that extends to your arms and hands and finishes with a hand treatment to restore their youthfulness.
Allow 90 minutes                                                      $95
Ask your esthetician about additional treatment options.
Make-up
Special Occasion
Make-up application that is perfect for any occasion: weddings, social gatherings and school dances.
Allow 30 minutes
$35
Hair Removal & Tinting Services
Waxing
(starting prices)
Arch Design
$15
Brow Tint
$20
Brow Wax with Tint
$30
Lash Tint
$25
Upper Lip, Chip, Nose
$10
Sideburns
$15
Fore Arm, Neck, Stomach
$15 – $25
Full Arm
$20 – $35
Under Arm
$20 – $25
Full Leg
$50
Bikini, Full Face, Lower Legs
$30 – $40
Extended Bikini
$35 – $45
Brazilian Bikini
$50 – $60
Back, Chest
$40 – $60
Please allow a minimum of 1/4 inch hair growth.
Please omit caffeine prior to your wax, this increases sensitivity.
Exfoliate the day after and twice a week thereafter to avoid ingrown hairs.
To make your waxing more comfortable during and after the procedure take ibuprofen prior to treatment.
Don't wax three days before your menstrual cycle; skin is most sensitive during this time.
Please tell you esthetician if you are on Retin-A.
Never wax if you are taking Accutane.