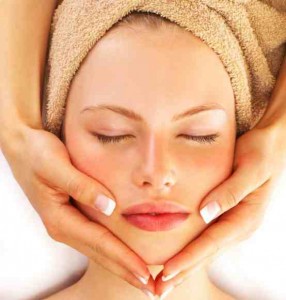 FACIALS BILLINGS MT
At Nail-issimo! Salon and Spa we take pride in keeping up with the latest treatments, technology and techniques that skin care has to offer today; most recently we have added microdermabrasion. We focus on result skin care as we gently ease away the pressures and stresses of the world. We provide a private and relaxing ambiance for all to enjoy.
All our facials are performed by a highly skilled professional with your comfort and relaxation our utmost priority.
Revitalizing Facial
A custom facial designed for men and women with deep-pore cleansing, removal of impurities, and a choice of masque or an exfoliating peel. Relax with a facial massage and finish with moisture protection.
Allow 1 hour
$65
Traditional Spa Facial
Restore the look and feel of healthy radiant skin with deep-pore cleansing, exfoliation, masque and removal of impurities. Melt away into deep relaxation with a scalp, neck and shoulder massage that extends to your arms and hands and finishes with a hand treatment to restore their youthfulness.
Allow 90 minutes
$85
Nail-issimo! Signature Facial
This is the ultimate in skincare and deep relaxation. A soothing, gentle and pampering experience that will leave your skin feeling cleansed, refined, nourished and toned. Enjoy all the benefits of the Traditional Spa Facial with our Signature Facial plus added benefits of skin analysis, customized treatments for your skin and a collagen eye treatment. Pampering your skin never felt so good!
Allow 110 minutes
$95
Ask your sthetician about additional treatment options.
Make-up
Special Occasion
Make-up application that is perfect for any occasion: weddings, social gatherings and school dances.
Allow 30 minutes
$35
Hair Removal & Tinting Services
Waxing
(starting prices)
Arch Design
$15
Brow Tint
$20
Brow Wax with Tint
$30
Lash Tint
$25
Upper Lip, Chip, Nose
$10
Sideburns
$15
Fore Arm, Neck, Stomach
$15 – $25
Full Arm
$20 – $35
Under Arm
$20 – $25
Full Leg
$50
Bikini, Full Face, Lower Legs
$30 – $40
Extended Bikini
$35 – $45
Brazilian Bikini
$50 – $60
Back, Chest
$40 – $60
Please allow a minimum of 1/4 inch hair growth.
Please omit caffeine prior to your wax, this increases sensitivity.
Exfoliate the day after and twice a week thereafter to avoid ingrown hairs.
To make your waxing more comfortable during and after the procedure take ibuprofen prior to treatment.
Don't wax three days before your menstrual cycle; skin is most sensitive during this time.
Please tell you esthetician if you are on Retin-A.
Never wax if you are taking Accutane.